Resources
Here are free resources to help you with Raiser's Edge. No login or questions must be answered first, but please consider joining Bill's email newsletter list (form is below right). He promises practical, useful content in every newsletter for both fundraisers and database staff, including notices when new resources are added to this page.
Newsletter Back Issues
The newsletter is published on an irregular, as-needed basis.
May 2021 re: final follow-up from the Security webinar series and update on the move from blackbaudhosting.com to Blackbaud ID/blackbaud.com
Raiser's Edge Security
Bill presented a free webinar series in partnership with Blackbaud in March and April 2021 on Security in Raiser's Edge. The slides and other resources from the series are below and are free to access.  The recordings of the webinars are no longer available.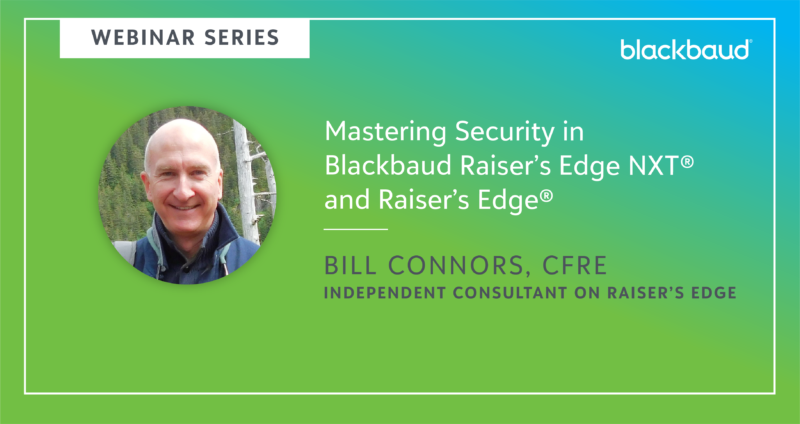 Resources from webinar 1, Creating a Culture of Security, on March 23, 2021, with Ashley Wyand from Blackbaud's cybersecurity team:
New resources from webinar 2, Understanding Security in Blackbaud Raiser's Edge, on March 30, 2021:
New resources from webinar 3, Deep Dive into Raiser's Edge Security Options, on April 6, 2021:
The series FAQ can be found here.  Thanks to Taylor Francis and others at Blackbaud for doing the hard work of taking 700 questions that arose during the series and producing this document.
Raiser's Edge NXT
Policy and Procedure Documentation
Other Topics