Resources
Here are free resources to help you with Raiser's Edge. No login or questions must be answered first, but please consider joining Bill's email newsletter list. He promises practical, useful content in every newsletter for both fundraisers and database staff, including notices when new resources are added to this page.
Please subscribe to Bill's e-newsletter
Raiser's Edge Security
Bill presented a free webinar series in partnership with Blackbaud in March and April 2021 on Security in Raiser's Edge. All the recordings, slides, and resources from the series are below and are free to access.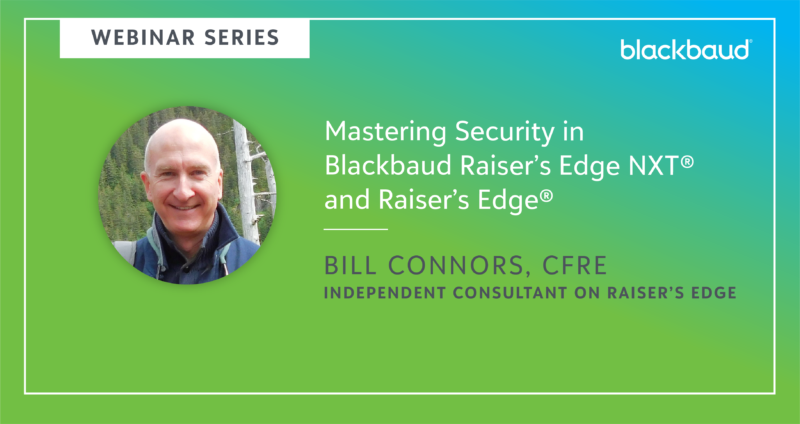 Resources mentioned during webinar 1, Creating a Culture of Security, on March 23, 2021:
New resources mentioned during webinar 2, Understanding Security in Blackbaud Raiser's Edge, on March 30, 2021:
New resources mentioned during webinar 3, Deep Dive into Raiser's Edge Security Options, on April 6, 2021:
Raiser's Edge NXT
Policy and Procedure Documentation
Other Topics