About Bill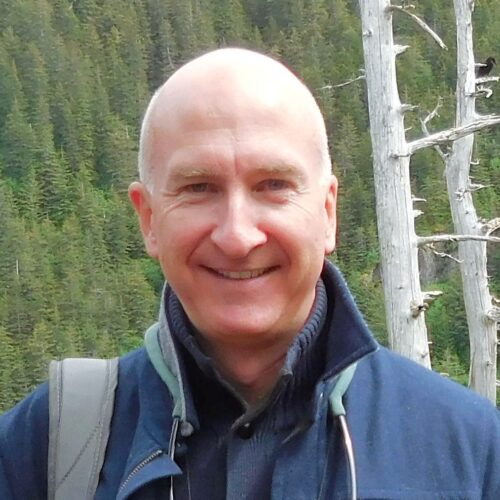 Bill Connors, CFRE, bCRE-Pro has been a consultant and trainer on the Blackbaud fundraising software Raiser's Edge since 1995, having worked directly with over 360 organizations.  He started his own consulting and training practice in 2005.
In 2010, Wiley published Bill's book Fundraising with The Raiser's Edge:  A Non-Technical Guide.
Until 2005, Bill was Principal Consultant for Fundraising Systems for Blackbaud, having helped found the Blackbaud consulting program in 1998.
He has been providing consulting and training on Raiser's Edge in the United States, Canada, the United Kingdom, and Europe since 1995. He previously served as Senior Consultant for Fundraising Technology for a London fundraising consulting firm.
Having spent his entire career in nonprofit work, Bill also worked for Junior Achievement as the Director of Development in Arizona and as Director of Field IT for the national headquarters, overseeing the roll-out of Raiser's Edge in the field offices.
Bill is an honors graduate of Yale University with two master's degrees, including a recent one from Harvard Divinity School.
Bill lives in Folsom, California, east of Sacramento, with his partner and loves sweets, especially ice cream.
Raiser's Edge Consulting and Training Experience
In this time Bill has personally worked with over 225 organizations, on short to very long-term projects, and most have asked him to return for additional work based on the success of the working relationships.  These organizations span the entire nonprofit and education spectrum, from independent K-12 schools to universities, hospital foundations, arts and cultural institutions, and social service, relief, environmental, animal care, and religious organizations.
Member of the Association of Advancement Services Professionals and advocate and adherent to the organization's Statement of Ethics.
Bill has had three long-term engagements as database manager or interim DBM for organizations. After having been a consultant since 1995, these were opportunities to "practice what he preaches" to test and refine the consulting guidance he provides to his clients.
A founding consultant of the Blackbaud consulting program in 1998; first new employee hired by Blackbaud as a consultant for the new program.
Over 110 Raiser's Edge clients in many states throughout the US and provinces in Canada, across the entire nonprofit spectrum, including two large universities, museums, zoos, schools, religious organizations, health foundations, youth organizations, social service agencies, and others. Client evaluations rated 4.9 out of 5.
Senior consultant on the team, including work with Product Development to enhance Raiser's Edge, Blackbaud consultant training and mentoring, and extensive sales, conference and user group presentations on behalf of the company.
Brakeley Ltd was a fundraising consulting firm in London, England.  Bill worked for them half-time in the United Kingdom and Europe in 2001 and 2002.
He consulted on Raiser's Edge and other fundraising database products and technologies in England, Scotland, Sweden, Austria, Finland, and Switzerland.
Oversaw the organization-wide deployment of the Raiser's Edge fundraising database in the organization's 165 field offices.
Program management, documentation, training development and delivery, and custom reporting development and distribution.
Fundraising Experience
Certified Fundraising Executive (CFRE) certification since 2005.
Director of Development, Junior Achievement of Central Arizona (Phoenix), 1991-1995

Included corporate and foundation support, major gifts, direct mail, telemarketing, government grants, special events, rural programming and board management, and IT

Board, Association of Fundraising Professionals (AFP) Golden Gate Chapter, 2004-2007; member throughout most of his career and advocate and adherent to the AFP Code of Ethical Standards and The Donor Bill of Rights.
Education
Yale University, BA cum laude with distinction in the major
Brigham Young University, MA in American History
Harvard Divinity School, MTS (Master of Theological Studies) in American religious history (recent sabbatical)